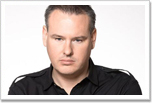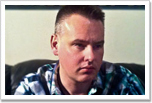 Murray Daigle
Toronto, Canada ~PRODUCER, SONGWRITER, MIXER, MUSICIAN
There are few writers, producers and mixers in this industry that have the experience and track record of MDS Recording's Murray Daigle. For nearly 20 years, and while still at a young age, his productions and mixes created in SONAR have been playing on Canadian Radio, TV and around the world.
With the style of music I write and produce, I have to have big vocals to stay in the game. VocalSync gives me so many options on how I place vocals in mixes.
At any given time, Murray has multiple songs, productions and mixes playing in regular rotation and charting at all contemporary radio formats across Canada, with projects being worked by every major radio tracker in Canada. SONAR helps Murray live by the slogan pitched to his clients from his manager, "You want to be on the radio? Sound like the radio." From Daigle's perspective, there is absolutely NO point in cutting weak sounding demos these days… no one will take you seriously.
Recently, Daigle added yet another major accomplishment to his profile when his writing efforts and production skills dovetailed for the 2015 Pan/Parapan Am Games where his song was selected as the official theme song for the event. The song, "Together We Are One," was chosen out of 70 submissions and then recorded and produced by Daigle with one of Canada's most established pop artists Serena Ryder. The song has taken on its own life beyond the event with its own music video as well as being heard on major Canadian radio stations around the country.
For more information visit http://www.mdsrecording.com/