Configuring the ShuttlePro with your Cakewalk application
Last updated on 3/29/2016
The shuttle pro is an ergonomic controller that is specifically designed for use with audio and video editing applications. The controller features a jog wheel and assignable buttons that can be used to control a number of functions in your Cakewalk program.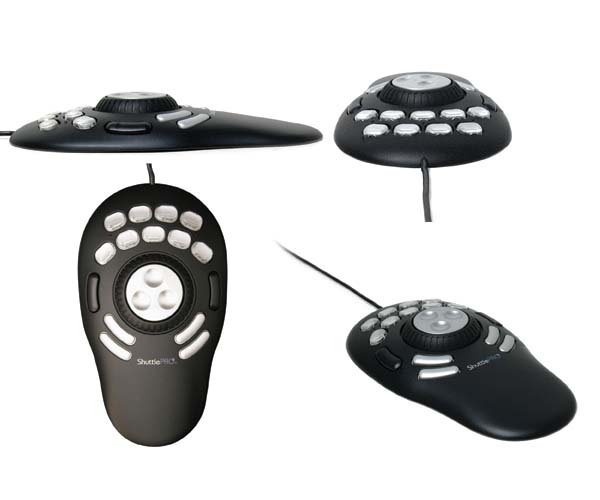 Configuring the ShuttePro for use with your Cakewalk application is incredibly simple and very straightforward:
You will need to download and install the latest ShuttlePro driver for your version available here.
If you are using SONAR 2.x you will also need to download the control surface plug-in
Next, open SONAR or SONAR Home Studio and click Options | Control Surfaces and click the Add Surface
From the drop down menu select the "Contour Solutions ShuttlePro"

That's it! The ShuttlePro is now configured for use with your Cakewalk application.

For more info on the ShuttlePro, visit the Contour Design website.