Drag and Drop projects and templates (SONAR X1 and later)
Last updated on 3/29/2016
by Robin Kelly

SONAR has always had powerful drag and drop capabilities but now SONAR X1 has taken this a step further. You can drag and drop just about anything in SONAR X1 including Track Templates and projects.

When you are ready to record a vocal track you can simply drag and drop a template from the Browser to an empty area of the track view. The template will automatically load and create the proper number of tracks, busses and patch all the effects for you. This is a real time saver.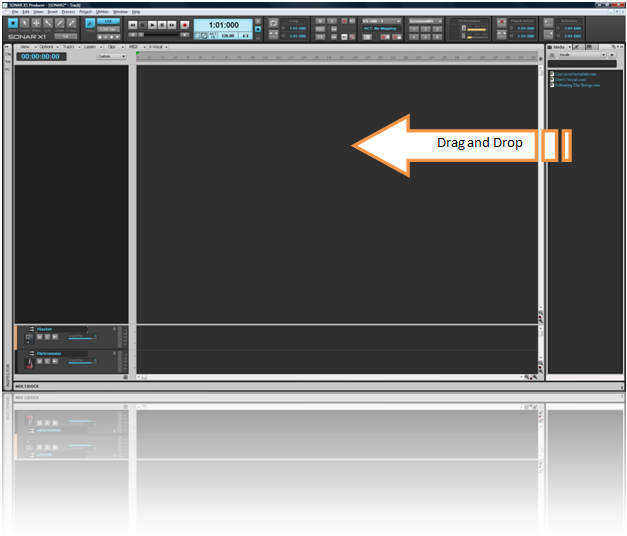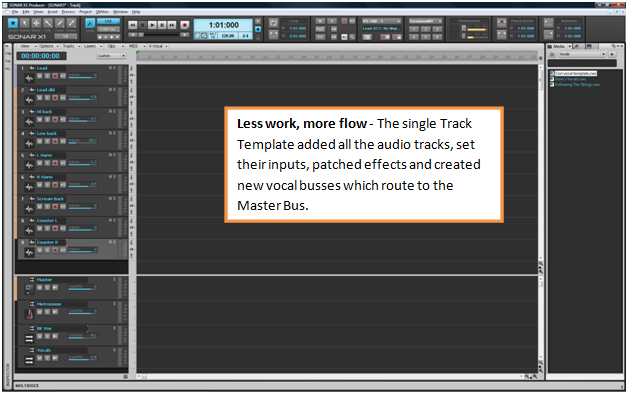 You can create your own Track Templates for future use. All you have to do is select the tracks you want and then right click on them and select "Save as Track Template". Now all the selected tracks, effects and busses will be saved as one single preset.

Don't forget that Track Templates can also include soft synths, audio tracks and MIDI tracks. SONAR X1 comes with many Track Templates to get you up and running quickly. If you are upgrading to SONAR X1 all of your existing track templates will migrate to SONAR X1 and you can drag and drop them into new and existing projects!

As an added bonus you can drag existing projects into other projects. This is extremely useful if you are arranging an album, working on audio for video or comping projects together for remixes and mash ups.