Setting up Music Creator 6 Touch to Record Audio
Last updated on 3/18/2016
Initial Setup:
Open Music Creator 6 Touch
Go to Edit > Preferences > Audio - Devices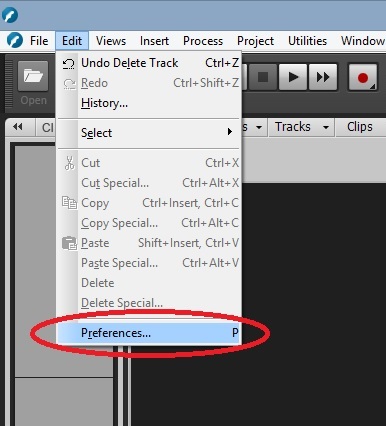 If you are using an audio interface select the "ASIO" driver mode if it has not already been selected.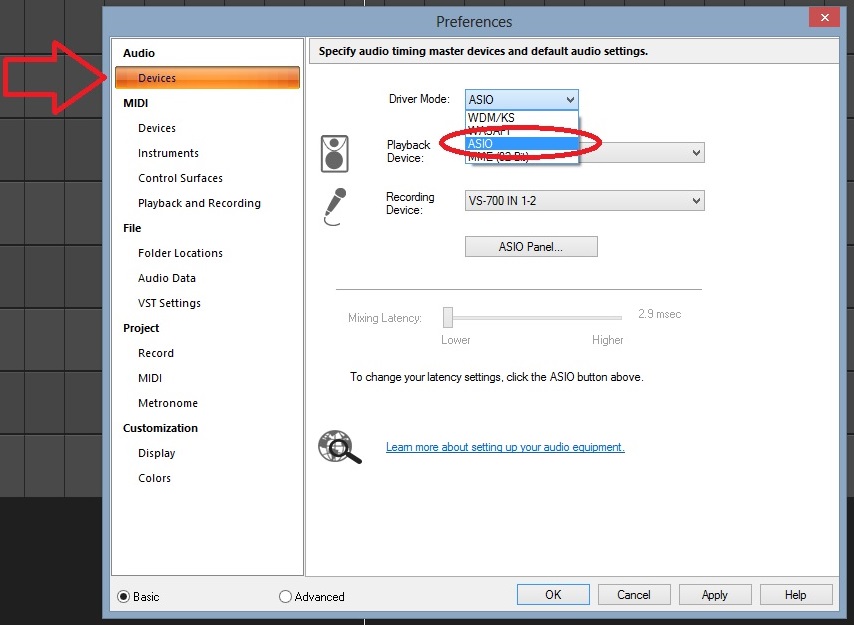 If you are using a generic on-board Realtek Sound Card or Generic Windows Compliant USB Microphone/Guitar Cable select the "MME (32bit)" driver mode.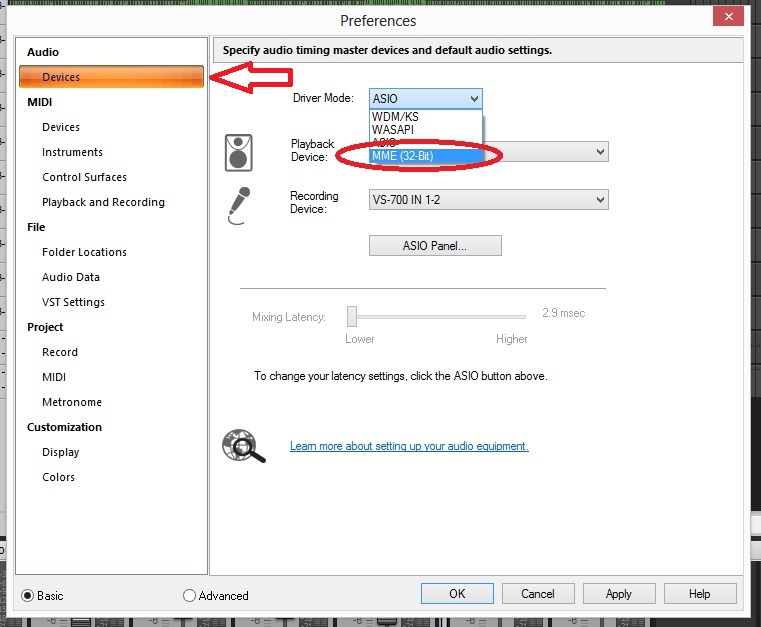 NOTE: Make sure that you have installed the latest drivers for your interface. You can find these downloads anywhere on the manufacturer's Technical Support, Downloads, or Knowledge Base web pages.
Next, set the Playback Device to the main outputs of your audio interface. Typically audio interfaces will label these as "(Device Name) Main" or "Outputs 1-2".
If you are using a generic on-board Realtek sound card or USB Microphone then select "Speakers".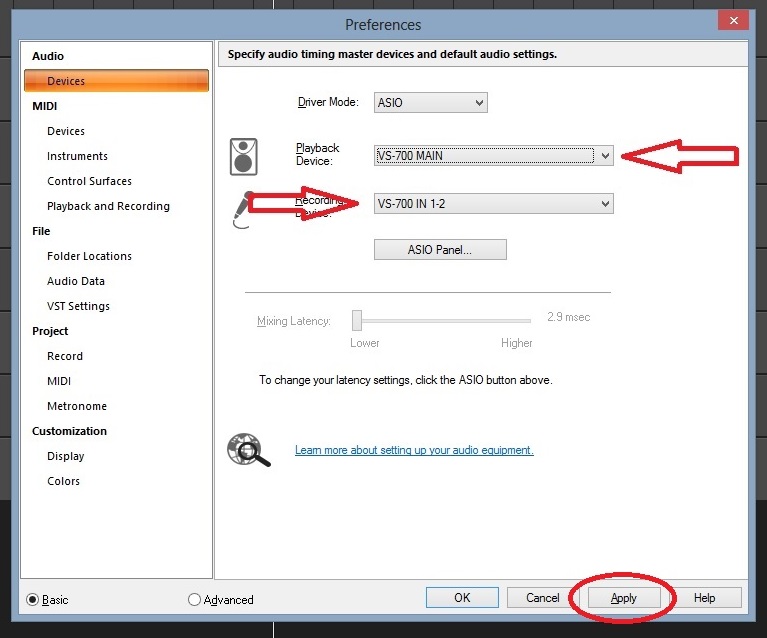 Afterwards, set the Recording Device to the inputs you have your microphone or guitar cable plugged into. Typically this is labelled as "(Name of device) 1-2". Select [Apply] once you are finished and close the Preferences window.

To Record Audio from your Audio Device:
Next, go to File > New, select the "--Normal--" template, name your project, and then select [OK]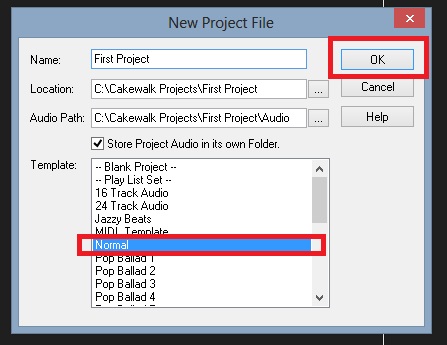 Select the first Audio Track and scroll to the bottom of the Inspector View.
Go to the "IN / OUT" section underneath the vertical fader.
The top drop down menu below "IN / OUT" is the input for the for this track.
Select this and set the audio track to "Input 1" or "Left (Device Name) 1-2".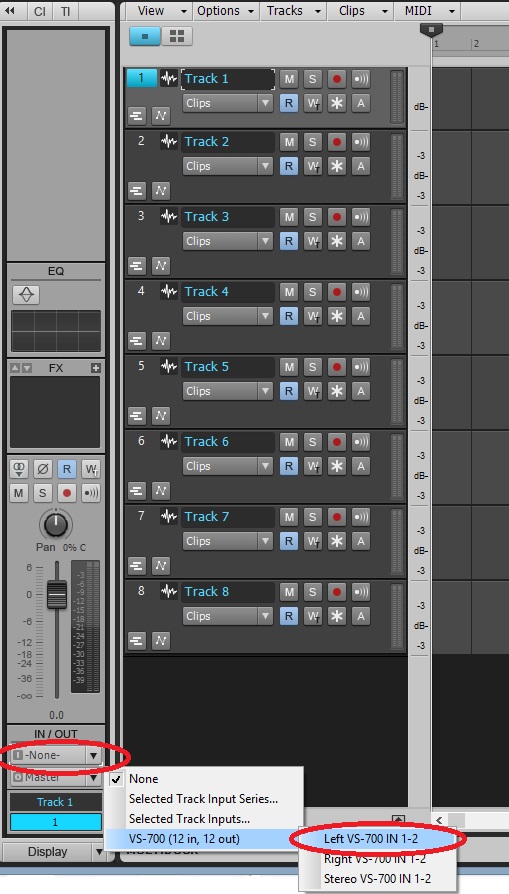 Select the bottom drop down menu for your outputs and make sure that this is set to "Mains" or "Master".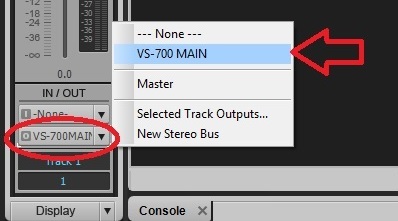 Lastly, enable the Record Enable and Input Echo buttons on the inserted audio track and select the "R" button on your computer keyboard. This will begin recording.